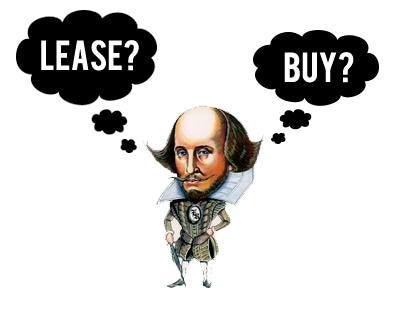 THE ANSWER...
DEPENDS ON YOU.
Lease and loans are simply two different methods of automobile financing.
One finances the use of a vehicle; the other finances the purchase of a vehicle.
Each has its own benefits and drawbacks depending on your transportation needs.
it's not possible to simply say that one is better than the other because it
depends on your own situation and personal preferences.
When you buy a vehicle, you pay for the entire cost of the vehicle,
regardless of how many miles you drive it. You typically make a down payment,
pay your sales tax and finance the balance with a financial institution.
Once you have paid your loan in full you own the vehicle.
When you lease, you pay for the portion of the vehicle that you use (depreciation)
during the time you are driving it. Leases generally have mileage allowances
and you will pay a penalty if you exceed the allowed mileage. At the end of your
lease you have the option to purchase the vehicle or return it to the leasing company.
Buying
-
The Benefits
The greatest benefit of buying a vehicle is that you may actually own it one day.
This means that you may one day be free of car payments. The car is yours to sell
at any time and you are not locked into any type of fixed ownership period. In addition,
by owning a car, you are free to drive as many miles as you choose without penalties
or restrictions.
Leasing
-
The Benefits
Perhaps the greatest benefit of leasing is the pleasure of owning a new vehicle
every few years, which means lower out-of-pocket costs for maintenance and repairs.
Since you are only paying for the use of the vehicle for the lease period you are
also not forced to absorb the full depreciation cost of the vehicle.